Your real returns from investing in Indian real estate
Recently I met a good friend who was in town on vacation. We've known each other for over 15 years, first meeting when we started our jobs fresh out of college, colleagues for about 4 years and flatmates for a couple of years. Since he lives on the other side of the world, we meet on average once in two years. Aside from the telltale signs of grey (mostly me) and a few added kilograms (mostly him), our interactions are the same; relaxed, with a decent amount of poking irreverent fun at each other.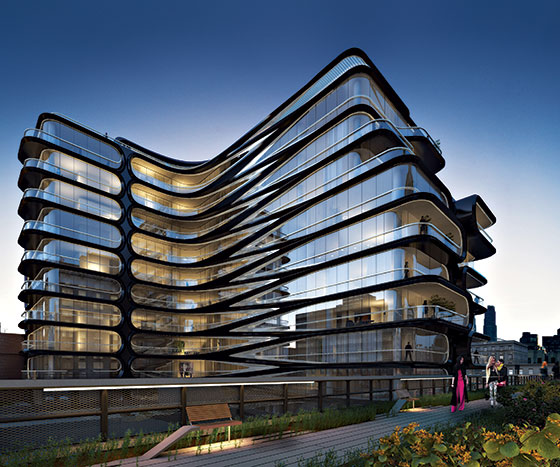 After the customary catch-up around life and assorted things, he mentioned having come across 'The Calm Investor' on his facebook feed. With a smile he said "So it wasn't enough that as a management consultant, you share the assorted crap you learnt at B-School to corporate clients, that you started a website on equities?" He went on to say how equities and the stock market are good for excitement but "the real money to be made in India is in real estate." A statement I thoroughly disagree with. Of course, I'm not going to tell him what he can and can't invest in, but if I were him, I would rather utilize the dst properties 1031 investment opportunities than invest in India. I guess each to their own!
To add some context for the reader, this friend had started investing in real estate over 10 years ago, had over that time bought and sold a few apartments. In fact, just on that trip, he had sold an apartment in the suburbs that he'd bought seven years ago. Therefore, there was some basis for his faith in real estate investing. He told me that a friend of his was a note investor, and he would sell real estate notes to avoid the struggles of traditional bank mortgage loaning. Many investors buy and sell notes as they can achieve a higher cash flow without the degree of risk associated with the stock market. If you want to look into buying real estate notes there are a lot resources online for you to examine when it comes to real estate investing.
As a lifelong real-estate skeptic, I've heard many anecdotes of spectacular returns from real estate investing, but few actual data points. So, I asked him about his latest transaction. And it's worth bearing in mind that these trends may well translate internationally, so if you're interested then it may be time to contact your local realtor like realtors Greensboro.
He'd bought an apartment for ?55 (5.5 Million) back in late 2007, for 25% down and the remaining on loan, and sold it in early 2015 for ?1.25Cr (12.5 Million) for a handsome gain of ?70L on his original investment, more than doubling his money.
Some analysis, albeit simplified to an extent, shows that the return on this investment, while healthy, is not the kind of blockbuster return one hears of all the time from real estate. Here's why:
You pay "rent" on the borrowed money
That we have to pay interest on borrowed money is hardly a revelation. Except, it's the amount it adds up to over a period of two decades that is often underestimated. A loan of ?41.25L will result in just interest payments of ?59.25L as cost of rent for the money borrowed. This is in addition to the ?41.25L principal that needs to be repaid to the lender
Therefore, what you pay for the apartment is not just the down payment but also the interest accumulated over a long period that needs to be factored into your calculation of returns.
This "rent" (interest) is front-loaded
So you've been making the monthly payments on your loan for a year on your 20 year loan. At the end of the year, you get your statement showing loan outstanding, and you're shocked to see that instead of being reduced by 1/20th or 5%, looks like you still owe almost the same amount minus what looks like 1% of the original loan amount!
This is because of the concept of equated monthly installments (EMI) of ?41,878 where the total amount (principal + interest) is distributed over the loan tenure. Chart below shows monthly payments broken out by interest and principal repayment components.
A large part of your payments in the initial year go toward the interest component on you home loan and it's only in the latter half of the loan tenure that the principal component dominates.
You have a chunk of principal to repay depending on when you sell
This means that selling your investment after a few years still means a large part of the principal needs to be repaid. Here's how much you would pay to the lender on a 41.25L loan, if you sold your apartment at the end of each year
Finally, the return
Given the transaction consists, not of one buy and one sell transaction but several intermittent payments, an excel function called XIRR helps us determine the return on this real estate investment.
An investment in real estate, with a down payment of ?13.75L, 20 year loan of ?42.5L @10.75% interest, resulting in monthly payments of ?42k that is finally sold after just over seven years for ?1.25Cr has given an annual return of 12.7%
Not a poor return over that period of time but also not the kind that will put equities and other asset classes to shame. Therefore some key points to consider when it comes to real estate investments:
Large unit sizes of each investment means regular investors have to put all their eggs in one basket. The above example is from a successful case of spotting a developing locality, developer who was able to get all the right clearances and finally, a suitable environment for the sale
Leverage to borrow the 75% of the value introduces a large element of risk. Rising interest rates up the payments to be made which are likely to rise just when salaries and corporate earnings face downward pressure
Yield in the form of rental income has been ignored in the above example, simply because rent as a percentage of property value in India tends to be among the lowest in the world, and almost cancelled out by other costs like stamp duty, registration, maintenance that have also been ignored here
Bottomline (from the point of view of an equity investor with next to no experience in real estate investing)

Buying property in most cases is unlikely to "blow doors off hinges" when it comes to returns
Returns from real estate can be steady and comparable to equities, given the skillset in identifying properties with potential upside
The added stress of debt, illiquidity and the concentrated nature of property investments offer additional disadvantages compared to other instruments
Quote from the Forbes India article
"In the best-performing locality of Colaba (Mumbai), the average 10-year return was 8.07 percent with the lowest being 2.09 percent (1996-2006) and the highest being 14.37 percent (2003-2013). The returns are far more volatile if you take a lower time period of five or eight years."
---
Two things going for real estate investing are that it enforces financial discipline required to pay monthly EMIs which otherwise might have been consumed and that real estate forces buy-and-hold due to large ticket sizes and by being illiquid.
Additional Reading:
Advance learning on income from house property – https://www.incometaxindia.gov.in/
Real estate fixation – Outlook Money
Return is king in real estate – Forbes India